Google Apps & Add-ons
With Sarah Blattner
Monday, April 27, 2015
8:30 – 9:20 AM

Today we will:
Create a collaborative document in Google Docs

Use the "comments" feature in Google Docs

Compose and edit collaboratively in real-time in Google Docs

Use the "chat" feature for a conversation with a colleague in Google Docs

Tinker with a few "apps" and "add-ons"
Google Apps
Google Docs
1. Tour Collaborative Features of Google Docs:  Link to Screencast (larger, easier to view)
2. This I Believe…
You may be familiar with the "This I Believe" project":
"This I Believe is an international organization engaging people in writing and sharing essays describing the core values that guide their daily lives. Over 125,000 of these essays, written by people from all walks of life, have been archived here on our website, heard on public radio, chronicled through our books, and featured in weekly podcasts. The project is based on the popular 1950s radio series of the same name hosted by Edward R. Murrow."
We are going to draw upon the expert collective wisdom of the teachers in the room to collaborate on our own "This I Believe" reflections.
Prompt:
What do you believe about teaching Middle School students?
Consider:
What experiences in and around the classroom have informed your unique perspective?
What pedagogical philosophies shape your beliefs?
A student who taught you a thing or two about teaching Middle School students in general (Of course, all direct references to students will be omitted in our writings.).
What key sub-topics or categories of information must be present in this document to fully cover the breadth and depth of the overarching topic?
3. Access Today's Collaborative Google Doc
Here is our collaborative Google Doc for today's learning with Google Docs.  Be sure to login to your school Google account after you access the link. This will ensure that your unique user identity is tied to your "comments" within the document.
Compose your own brief paragraph that captures the heart of what you believe
Add at least (2) comments to others' posts
Try to chat with one colleague in the room
Google Scholar & Google Maps
Google scholar is a search engine for peer reviewed and scholarly literature.  This is a wonderful tool for accessing reliable sources for research.  Google Maps is a collaborative tool that allows you to explore the world, add your personalized items to maps and more.
To Access:  
>Go to the Array symbol
>Select "MORE"
>Select "EVEN MORE"
Google Scholar OR Google Maps Challenge:  Use Google Scholar to search for a full-text article related to a curricular topic that would be relevant for supporting a learning unit or for your students' enrichment; OR explore Google Maps resources for the classroom and begin thinking about classroom applications.
Google Scholar & Maps Resources:
Official Google Scholar Site
Teacher's Guide on the Effective Use of Google Scholar – Check out the video from Google Search Engineer, Daniel Russell.  He gives us insight on why/how items get ranked in our search lists.
Google Drawings
Google Drawings is an app that allows you to draw an chart, diagram or image and it offers the same collaborative features as Google Docs.
Google Drawings Challenge:  Draw your "Middle School Teacher" self-portrait doodle and invite at least one other colleague in the room to view and comment on your work. (New to Google Drawings?  View this screencast first!)
And for Fun:  Try out Collaborative Magnetic Poetry with Google Drawings. You can download the free template here.
And More Fun:  Learn to Doodle Yourself with Google Drawings – Great for students creating their own avatars!
Google Drawings Resources:
Google Drawings:  Introduction for the Classroom
About Google Drawings from the Google Folks
Google Drawings Support from the Google Folks
Add-Ons for GAFE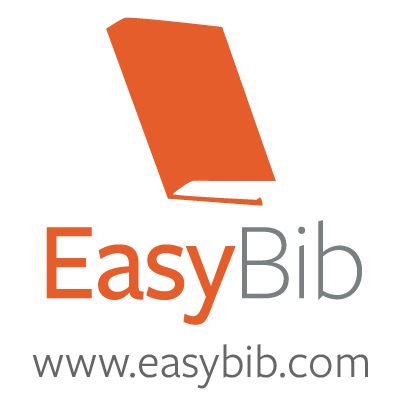 Easybib

 
A built-in tool for creating a bibliography as you are working within your Google Doc.

Easybib Challenge:  Return to our collaborative "This I believe about teaching Middle School students Google Doc.  Access the Easybib Add-on from the "Add-ons" menu at the top of your screen.  Search for a few resources that you would like to share with your colleagues that help you stay sharp as a Middle School educator.  You may consider an article, web site or professional community.
Mindmup
Mindmup – A mindmapping tool that can be used in conjunction with Google Apps for Education.  When you save your mindmap files, you have the option to save the image within your Google Drive.
Getting Started With Mindmup (4:07)

Mindmup Challenge:  Go to Mindmup and create a new mindmap.  Brainstorm on a topic of your choice.  Experiment with the tools, including the "hotkeys" and "storyboard" features.  Save your mindmup mindmap to your Google Drive (It will be listed as the main topic you started with on your mindmap.  You will be prompted to give persmission to Mindmup to connect to your Google Drive account.)
Additional Resources
Google for Education — Main Page
Google's Official Docs Editor Help Center
Google's Official Drive Help Center
15 Best Apps for Education from CoolCat Teacher, Vicki Davis
This I Believe Educator Resources
Education and Knowledge "This I Believe" Essays With Audio